Qinux Soundband
$78.00/2.291646
I'm sure you've left your headphones at home and you haven't been able to listen to music all day, something you don't want to happen again. Well, that's exactly what must have happened to Nathan Bader,
About Qinux Soundband
THE QINUX SOUNDBAND ACTIVITY TRACKER WILL SURPRISE YOU WITH ITS INCREDIBLE FEATURES, INCLUDING HEART RATE MEASUREMENT, BLOOD OXYGEN, PEDOMETER AND MUCH MORE. PLUS, UP TO 15 DAYS OF BATTERY LIFE!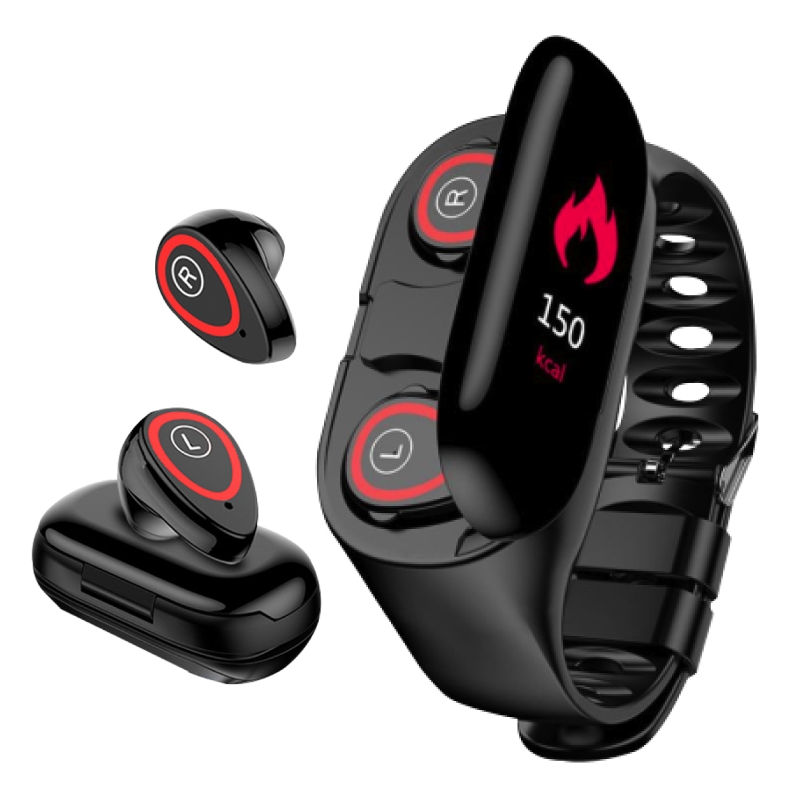 ABOUT QINUX SOUNDBAND
Smart technology: the wristband automatically detects all the health measurements needed to monitor your day-to-day life. Pulse, blood pressure, physical activity, calories and more.
Built-in headphones: with Qinux Soundband you will never forget your headphones because you'll have them inside the bracelet!
Exclusive design: developed by Qinux Technologies with every detail taken care of.
Original gift: very good option