Qinux Brick Pro
$111.99/3.912917
Qinux Brick Pro is an all-rounder: it has so many functions that you're sure to find more uses for it than we have. The main thing is that it will serve as a portable battery to charge your electronic devices
About Qinux Brick Pro
Protect yourself and your loved ones with this state-of-the-art device. Ideal for power outages, hiking and camping.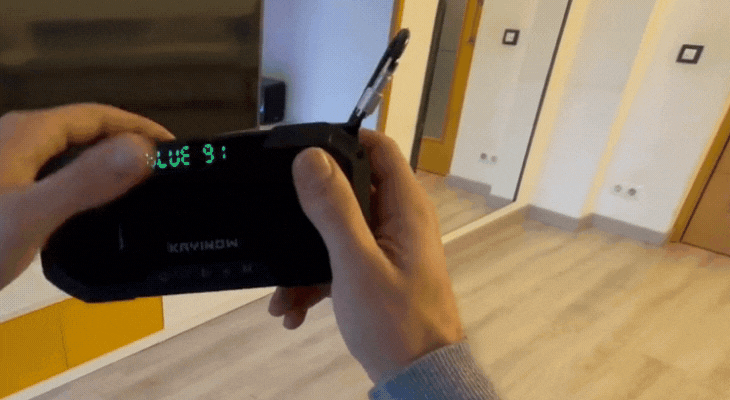 Recently there have been growing rumors of a possible global power blackout. Purchases of candles, sleeping bags, gas cookers, bottled water, etc. have increased. But until now, nobody had thought of a device as complete as this one to have at home or on excursions.
With Qinux Brick Pro you will have lighting and electricity wherever you are.
Qinux Brick Pro is an all-rounder: it has so many functions that you're sure to find more uses for it than we have. The main thing is that it will serve as a portable battery to charge your electronic devices, as a torch or ambient light and as an analogue radio. Three fundamental points as a product for survival and well-being in difficult situations.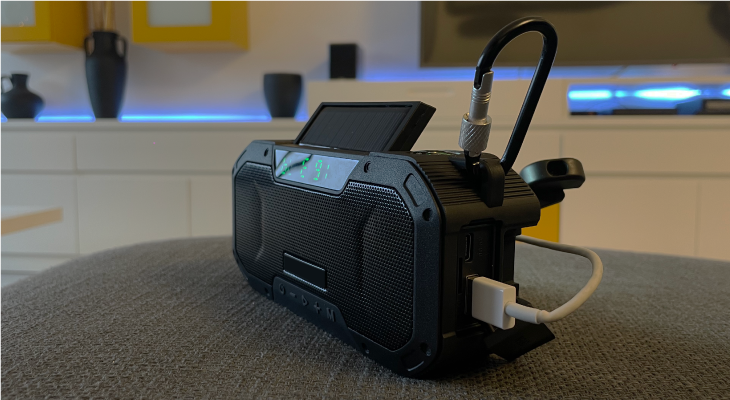 Its 5000mAg battery and quick charge function will help you to charge your mobile phone regardless of the brand you have. In addition, its high-powered head torch can illuminate the darkest spaces, and its ambient light will be useful for not consuming a lot of energy when you are standing somewhere and simply need a dimmer light.
Charge your mobile devices wherever you are thanks to its 5000mAh battery – twice as much as a mobile phone!
Analogue FM/AM radio with receiving antenna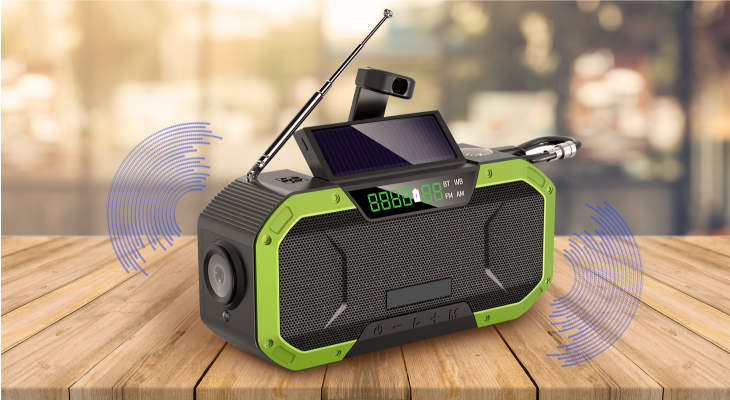 In case of a power outage or if you are in a remote location, this function can be very useful: the Qinux Brick Pro analogue radio will pick up even the weakest signals thanks to its 12-centimetre receiving antenna. It has automatic tuning and in just a few seconds you can be receiving all the signals that pass by your location.
Bluetooth speaker and high-powered micro SD card
Another thing that will surprise you is the volume and bass power it can achieve. By connecting it to your bluetooth device or inserting a TF card, you'll get better sound quality than with the radio. And really, it sounds amazing!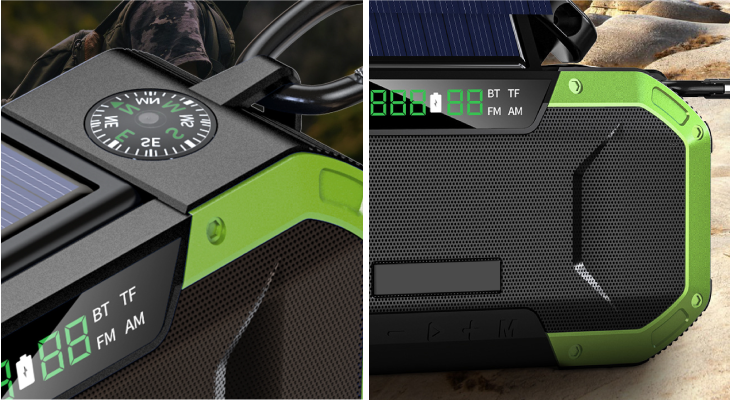 In fact, the Qinux Brick Pro will serve as a simple speakerphone even without a blackout. Whether you want to take it into any room in your house, while you're cooking or your kids are having fun with it, you'll love this device.